We are so excited to have a new little baby in the family........
Meet Miss Emma Grace

Tyler's brother Philip and his fiance Kadie welcomed her into the world on June 21st. She looks like her mom so far and is pretty low key and sweet as can be (also like her mom). I just can't wait to hold her everyday and see how she has changed or hear how she slept.
Garyn also loves her. Melts my heart to see his sweet side.
Evidently, he just wants to smell and touch her soft skin or at least thats what his actions show. He just says he can't wait to hold her when we are on our way to see them.
I think he will be a great big cousin/"brother"
Ansley has been pretty good with her, too. She likes to say "oooo baaa be"

And she wants to touch her.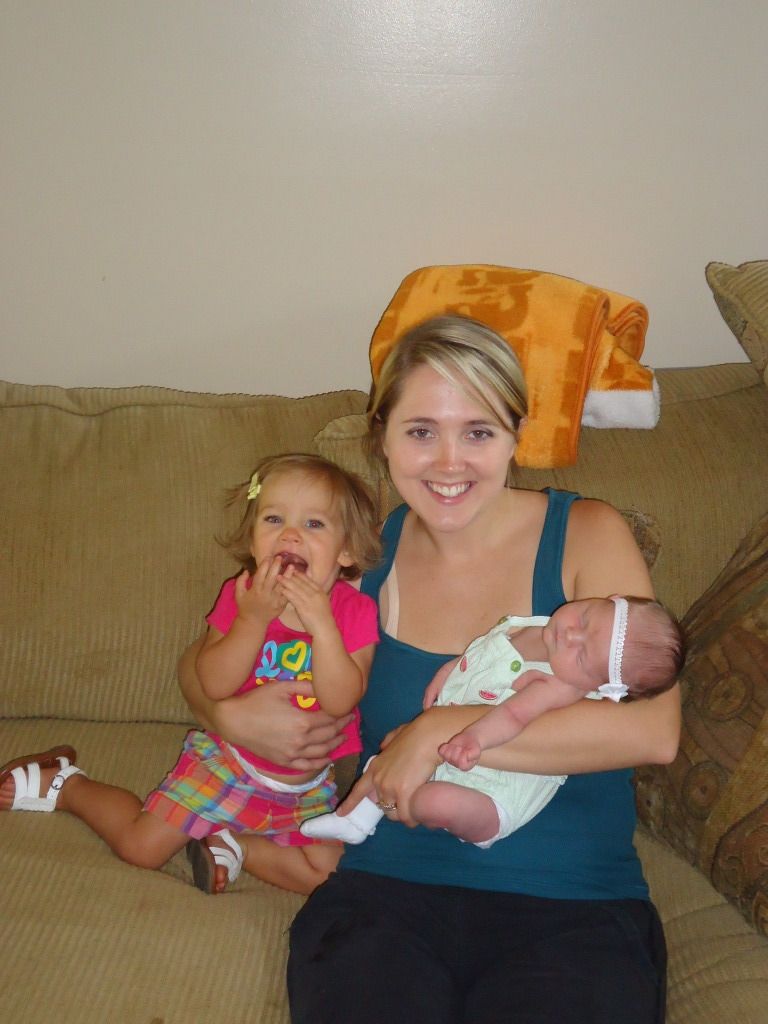 Sometimes when I hold her, she gets a little stingy and jumps up in my lap, but no major outbreaks.
We can't wait to see them grow up together being so close in age. I hope Ansley doesn't lead her astray!
Uncle Tyler has been excited to see her, too. Although, he seems to be non-chalant about picking her up and carrying her around, like an old pro. He keeps telling me to get my baby fix with Emma......I keep saying whatever, we'll see.
Now, I have been glad to leave her knowing I am not the one having to get up with her through the night! I sure am going to miss her this week while we are at the BEACH!
More updates to come soon!