Well I am finally getting to post about our Christmas activities! While going through the pictures, I realized we did so much, like always, and two posts will be better. This post is dedicated to the things that happened prior to the actual celebration of Christmas!
The kids had a music program at church. Ansley is in musicgarten and loves doing the hand motions and sound effects of the songs.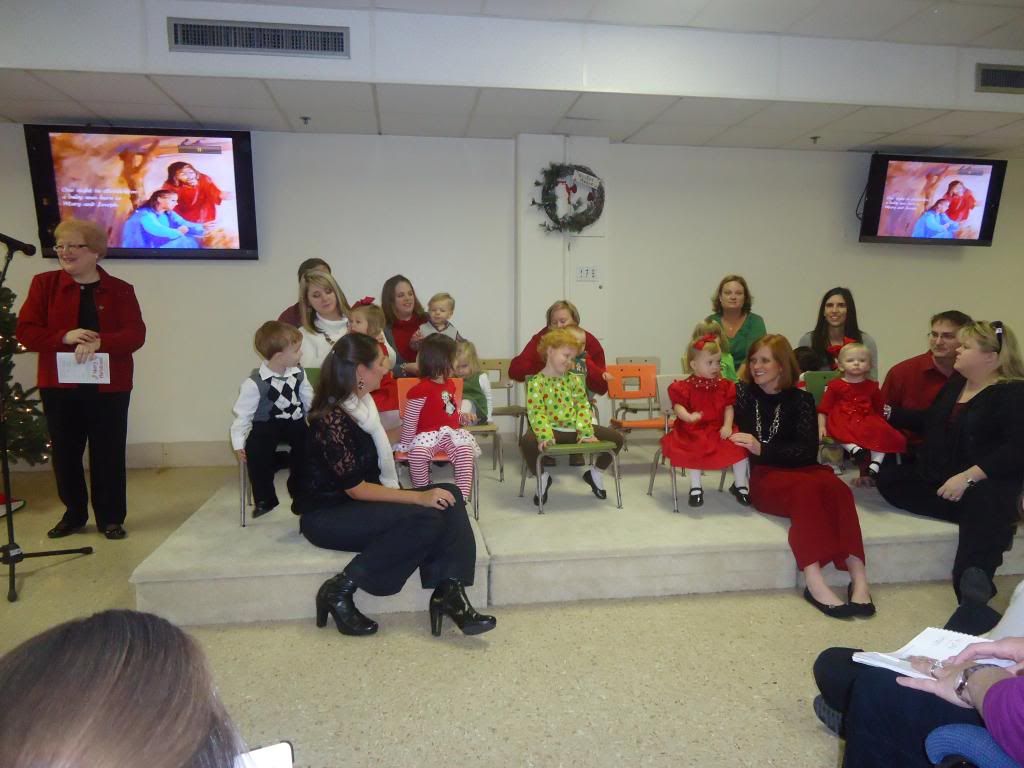 (This is not a great picture, sorry!)
Ansley did a good job sitting still, but thats about all she did. She didn't say or do anything but stared at the crowd. :) Thats why the moms were there I guess!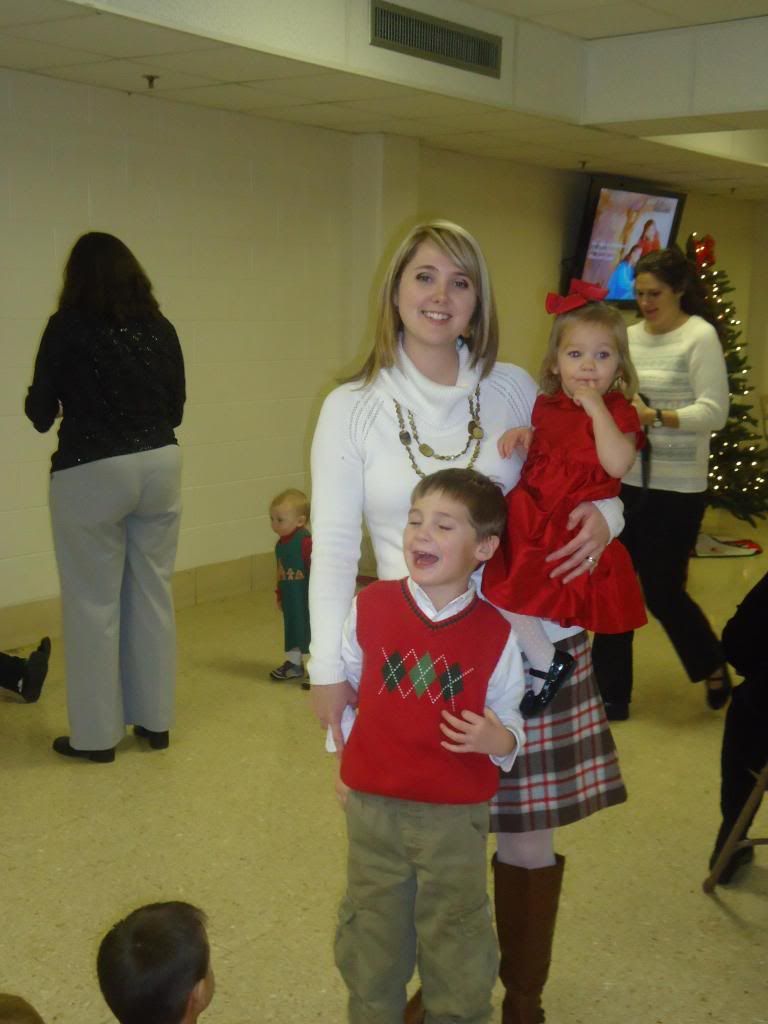 Garyn sat great but it was hard to hear him or any of his class really. The music was a little to loud for us to hear them. This program was the weekend after Thanksgiving so it started off our Christmas activities!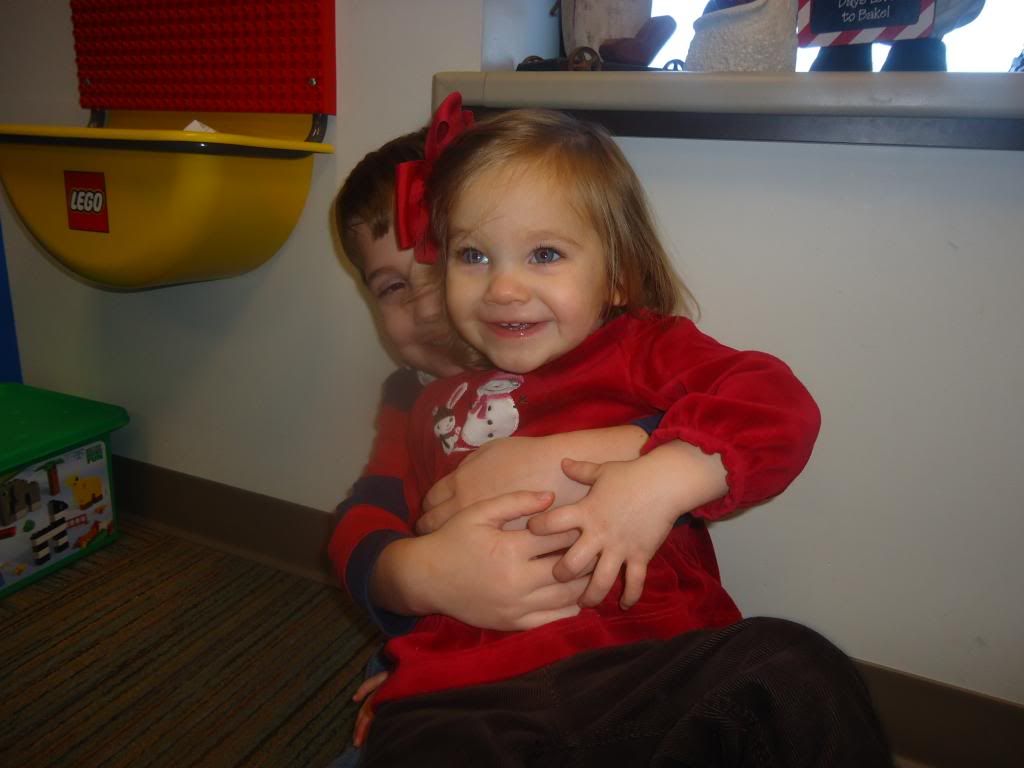 Next was the kids Christmas parties at their preschool. I tried hard to get a picture of the two of them and this was the best I got! :)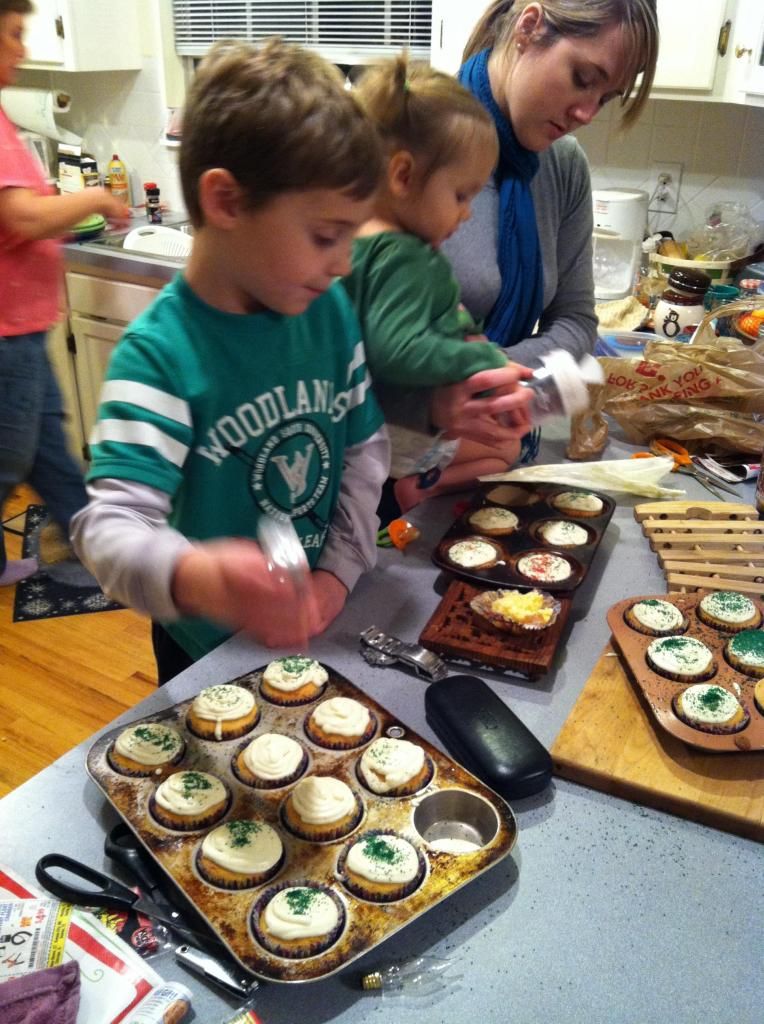 We made cupcakes the night before. A little chaotic keeping both of them from touching the icing but fun noetheless.
Ansley got lots of icing at her party though! I had to go between both classes and when I returned once, she was doing this:
She is always messy! She just started saying :"I'm mess!"
Garyn with his friends.....
He was a lot less messy!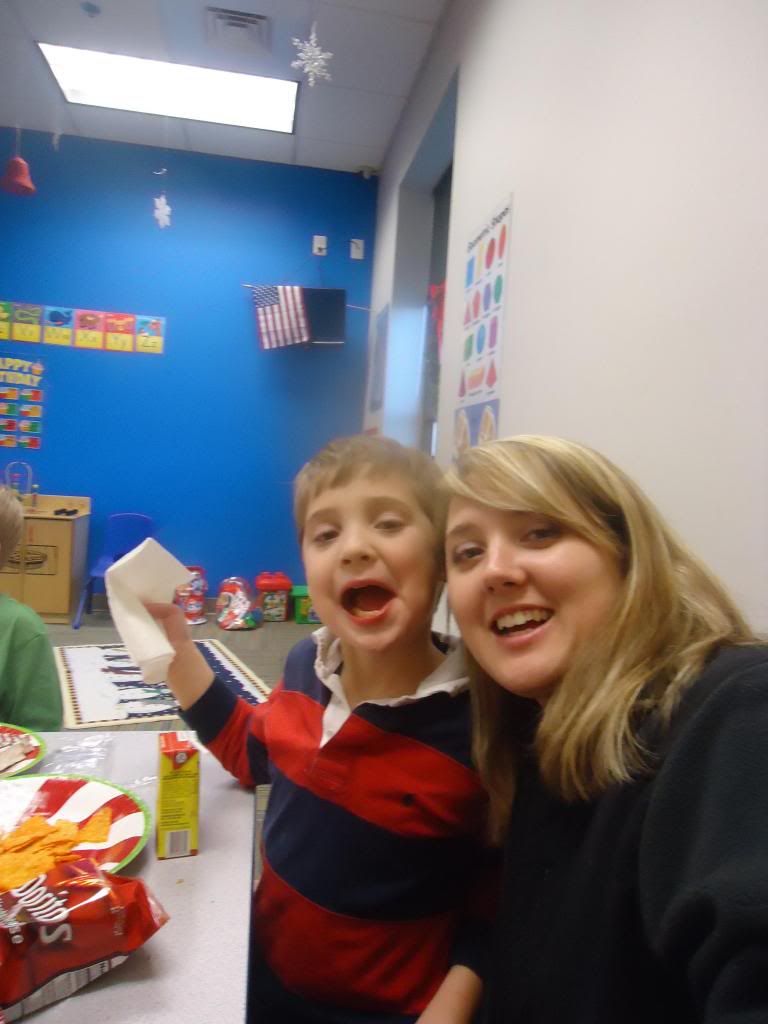 Love my two little cuties! I was thinking the whole time during these parties that next year I would have another to juggle around with me while attending these events! I love doing this and will enjoy seeing another little personality tagging along with us!
We did a hand print craft at home one day.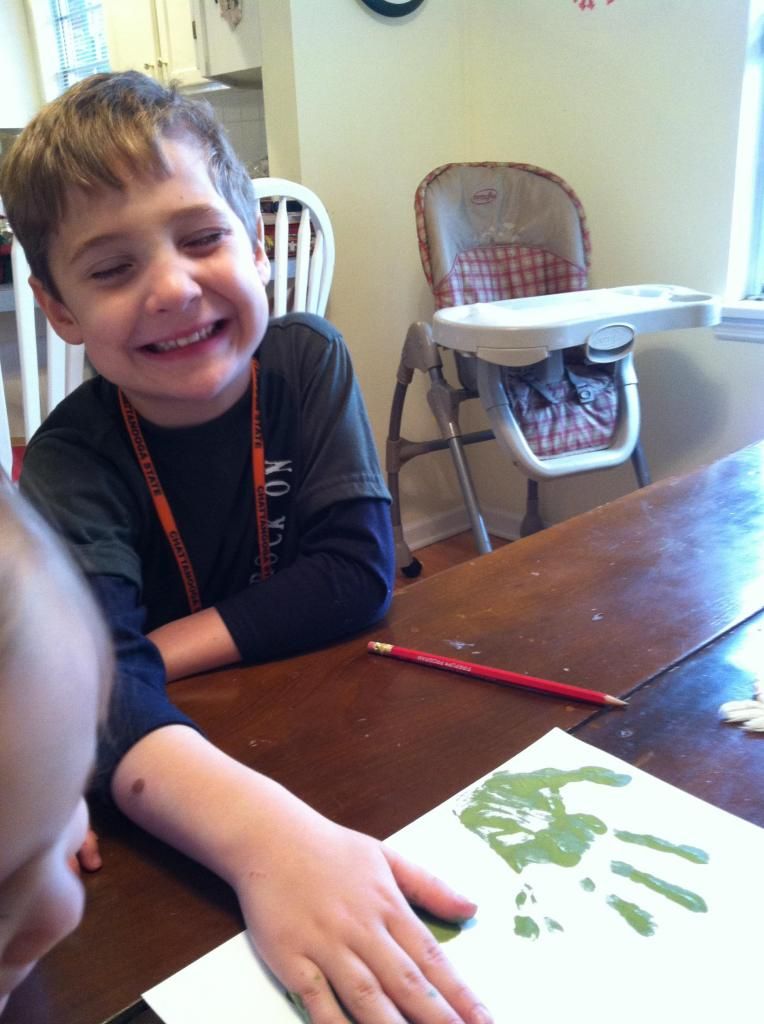 After searching through pinterest, I decided to make a wreath with their hand prints.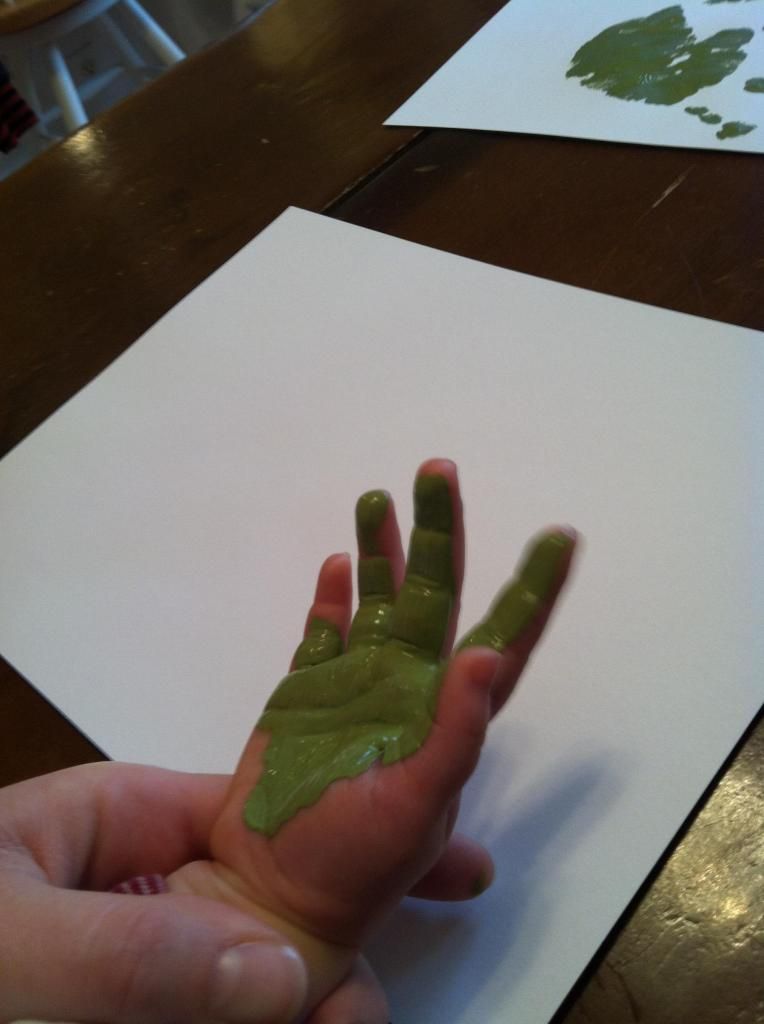 I think anytime you let kids play in paint they have fun and you get something cute out of it!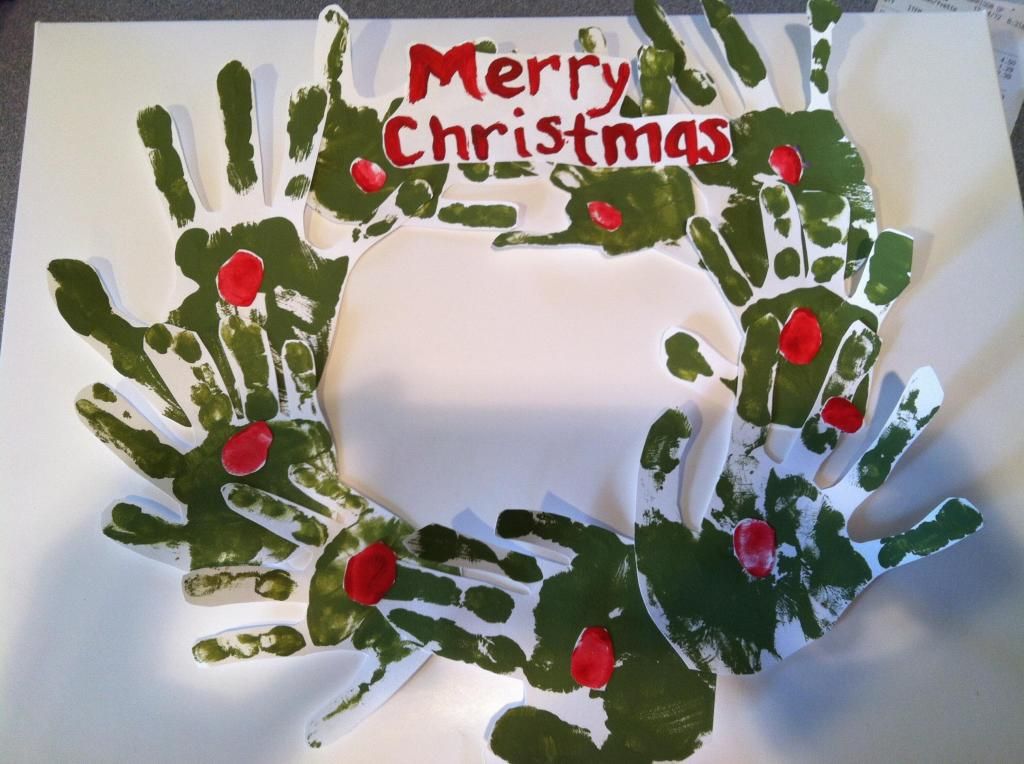 I couldn't get the picture to turn around for the life of me! But I thought the wreath turned out great!
We had Santa pictures made with cousin "Mema" or Emma...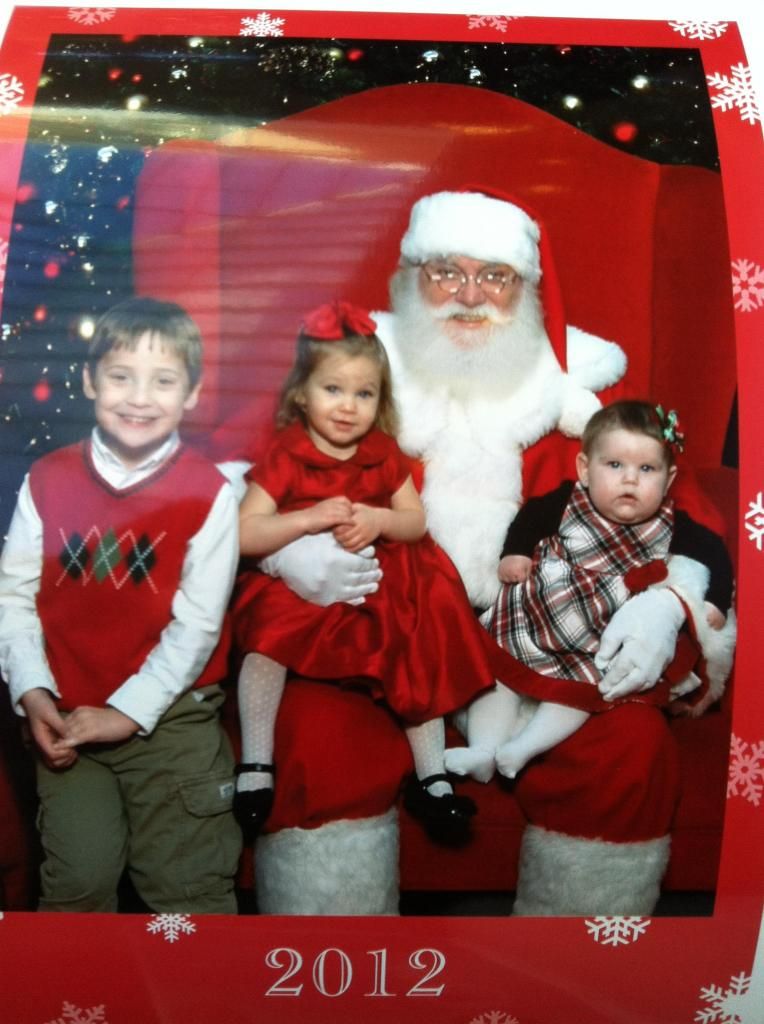 I was so happy at how well all three of them did. I was worried about Ansley since she had not wanted to see him when we would just be walking by. But she did great! Even sat still long enough to readjust and get a picture of just the two of them....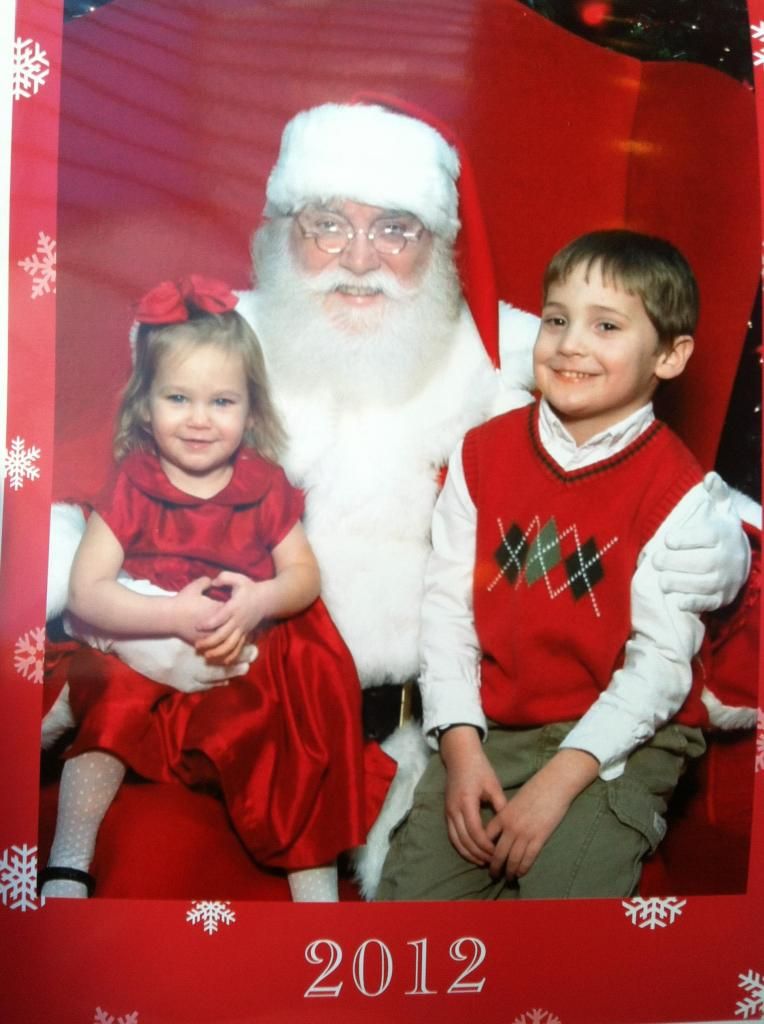 This was also a great year for Garyn because he knew exactly what he was telling Santa Claus to bring him. He knew who he was, although he asked more probing questions as to how exactly he gets in our house. It was fun watching his wheels turn and his reactions to your answers.
Christmas eve and morning was, of course, fun, but I'll save that for the next post!