I was remembering last Easter a lot before celebrating Easter of 2012. Not only did we celebrate Christ's death and resurrection but we are also about to celebrate Ansley's birth. I am starting to get a little sad about that fact.....it just can't be!
Back to Easter, we had an adventurous one this year. To start, we spent the 4 days prior at the beach. I will have to get that posted soon. But it was a nice relaxing beginning and lots of family time. Then on Sunday morning, we got to spend it in the park. We have been visiting another church lately that does an egg hunt and service in Coolidge Park.It was a different experience for sure. However, we enjoyed it!
The kids "hunted" eggs....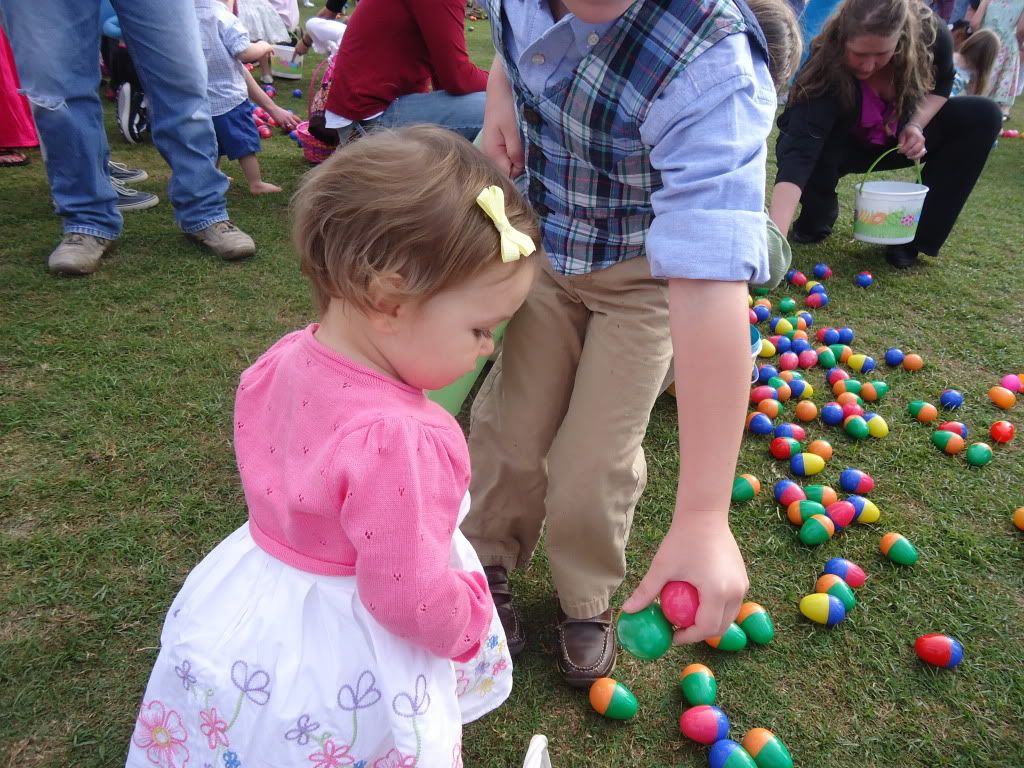 We enjoyed having church together, actually. I was worried how the kids (or Ansley I should say) would do but the relaxed atmosphere and large open area in front of us worked great!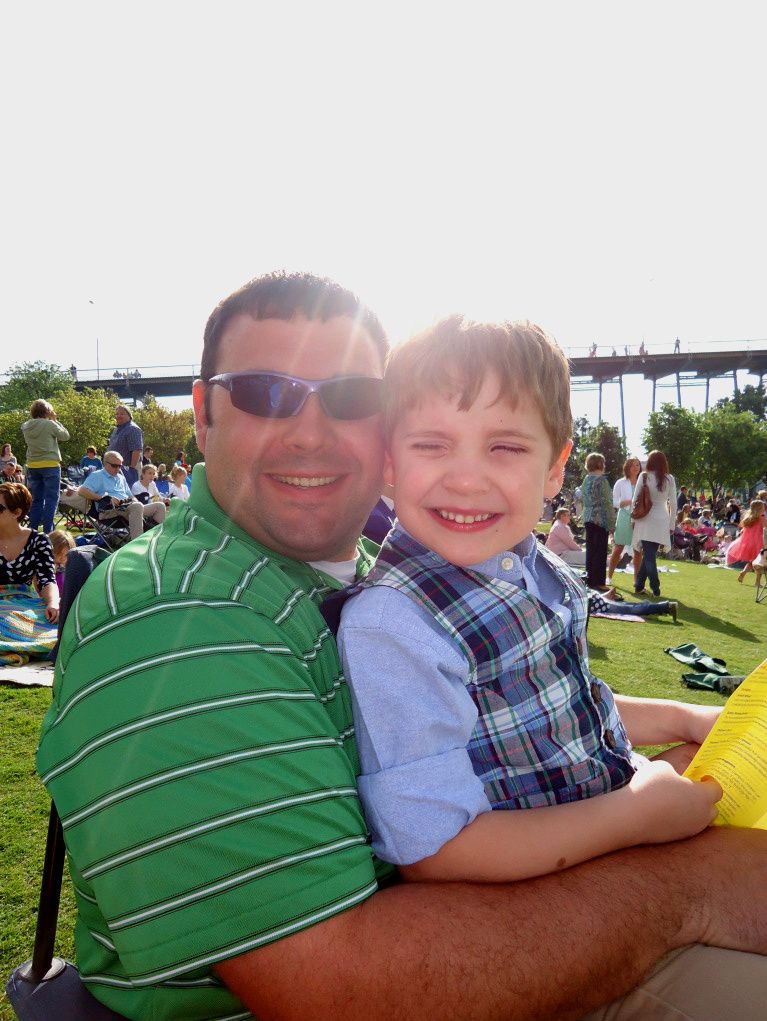 My two main men!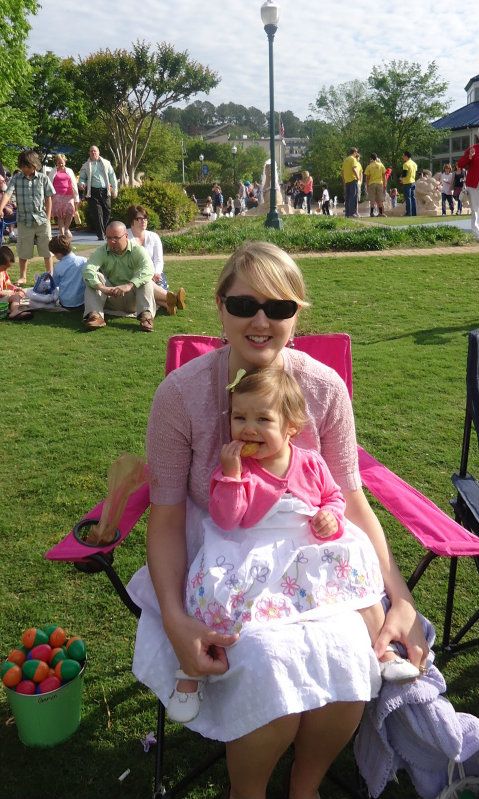 Baby girl and I
while she snacked on a cracker
Rockin' the shades while at church
It was a great Easter and I hope to be able to get some more pictures up from the day soon. I am having a hard time with photobucket. It is taking me at least 3x as long to blog now! Plus, I think my mother n' law has some of all four of us together. But for the sake of getting this posted, those can wait!
Tomorrow is my baby's first birthday,,,,,yikes!