Fall is sports filled for us. I think it is only going to get busier as our children age. Garyn has begun his first season as a soccer player. He seems to really like it so I'm sure he will be playing again.
Of course he needs lots more practice! This was more of a team-player learning experience. I was totally worried in the beginning when he was crying because someone took the ball away at practice. He is super competitive and has to win or else! But during the games I think he was a little aloof. He seemed to be in his own little world running back and forth. When we yelled "Go get the ball Garyn," he seemed to be a little more focused. But didn't ever seem to really have the ball much.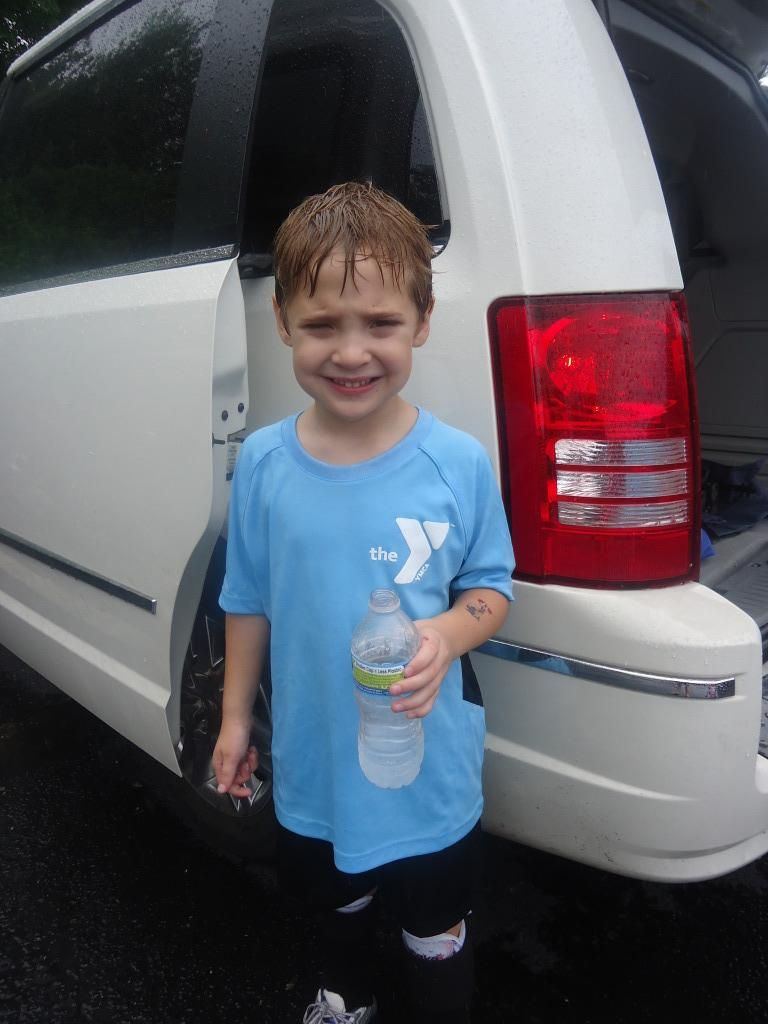 (rehydrating after a rainy game)
So although there were no assists or goals made on his part, he understands more about the practicing, coaching and the feeling when you lose. The great part about YMCA soccer is that you don't really talk much about wins and losses. I know his team won some! Ansley didn't care either way, she supported her big bro and loved to sit in his lap while he was on the sidelines.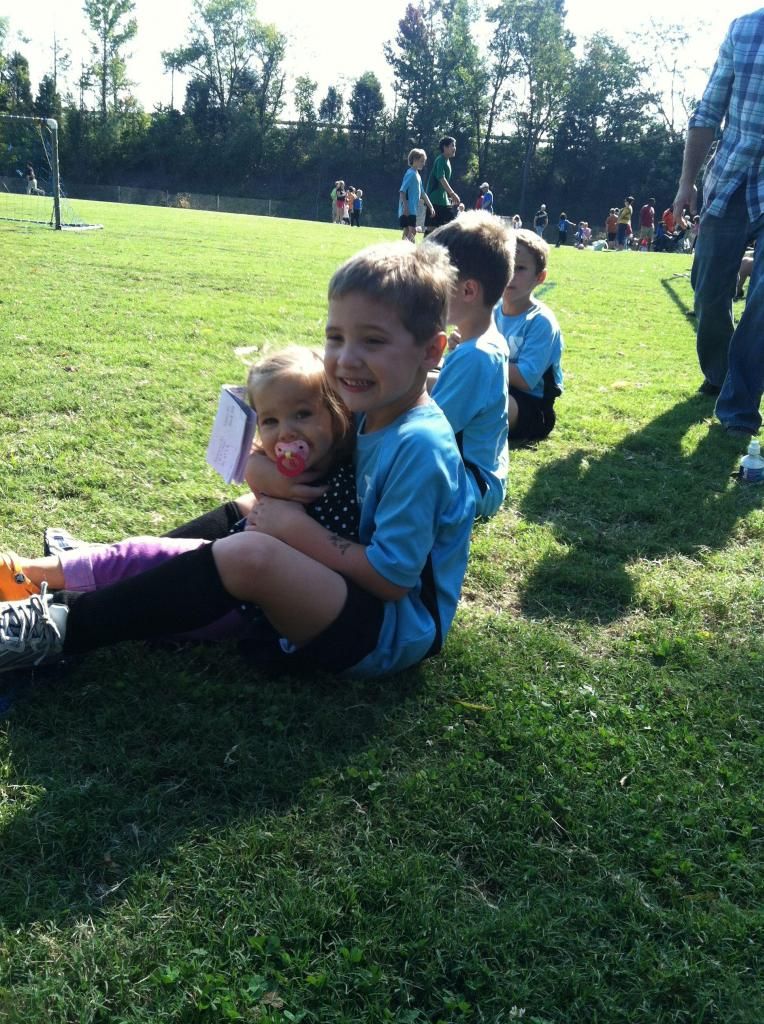 And we can't forget about Friday nights. Being a coach's wife can be hard! But when Friday nights come around, I love it! The kids really seem to enjoy it, too.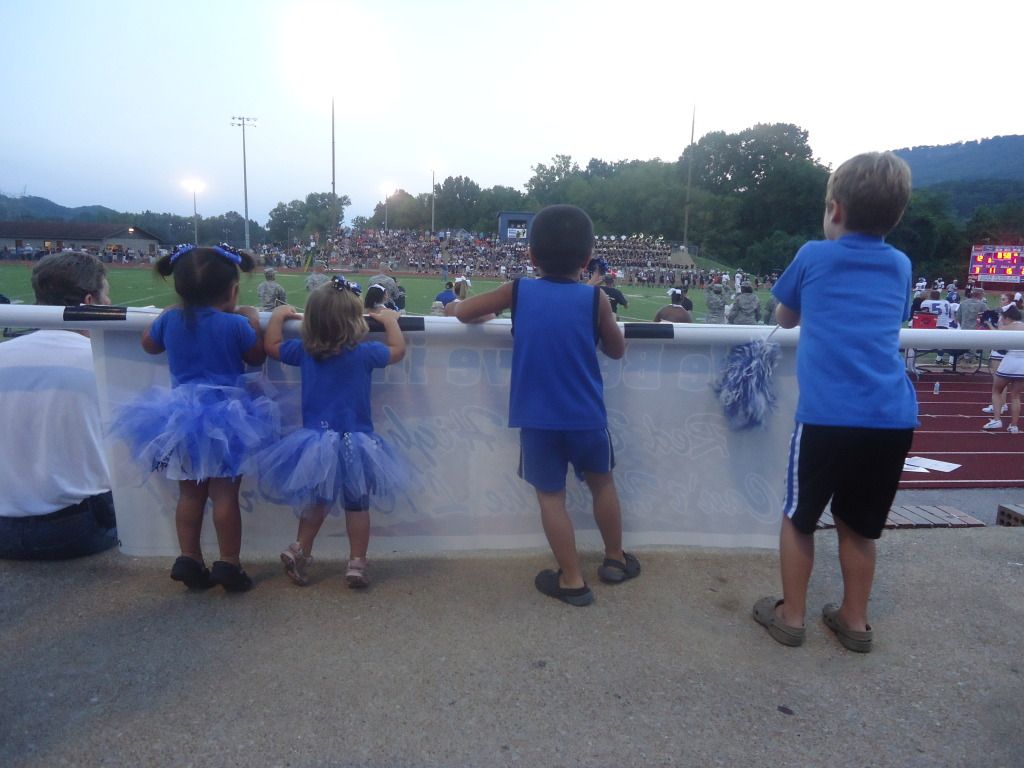 (McKenzie and Brayden with them watching the game.)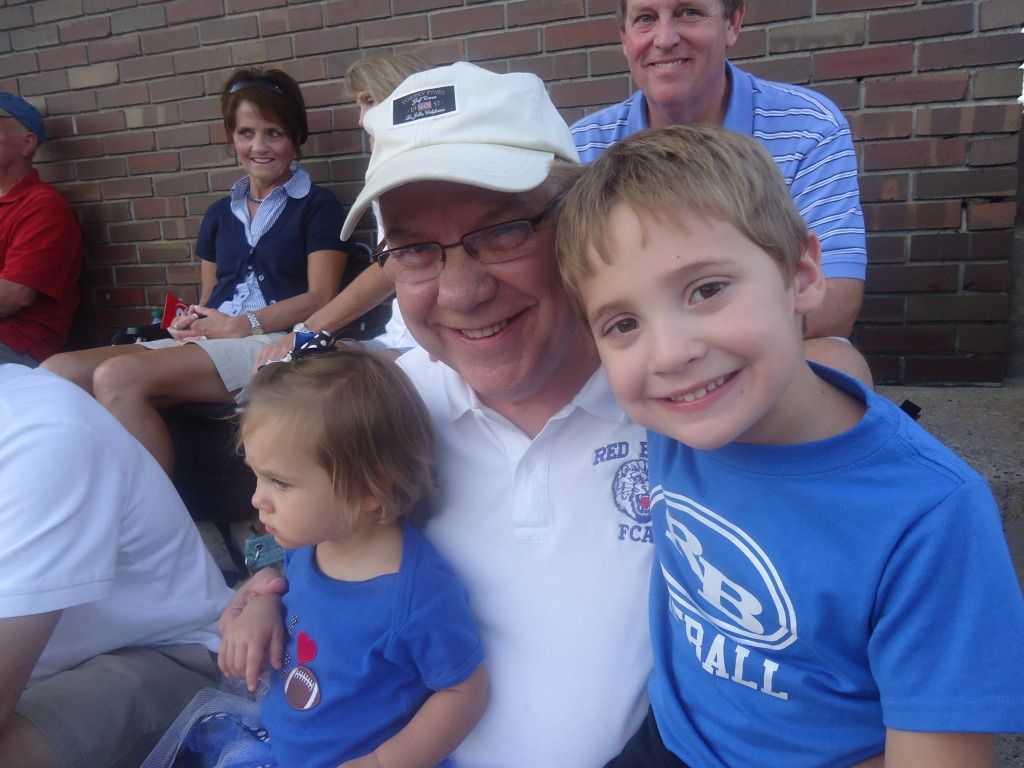 (Poppa is always our game buddy.)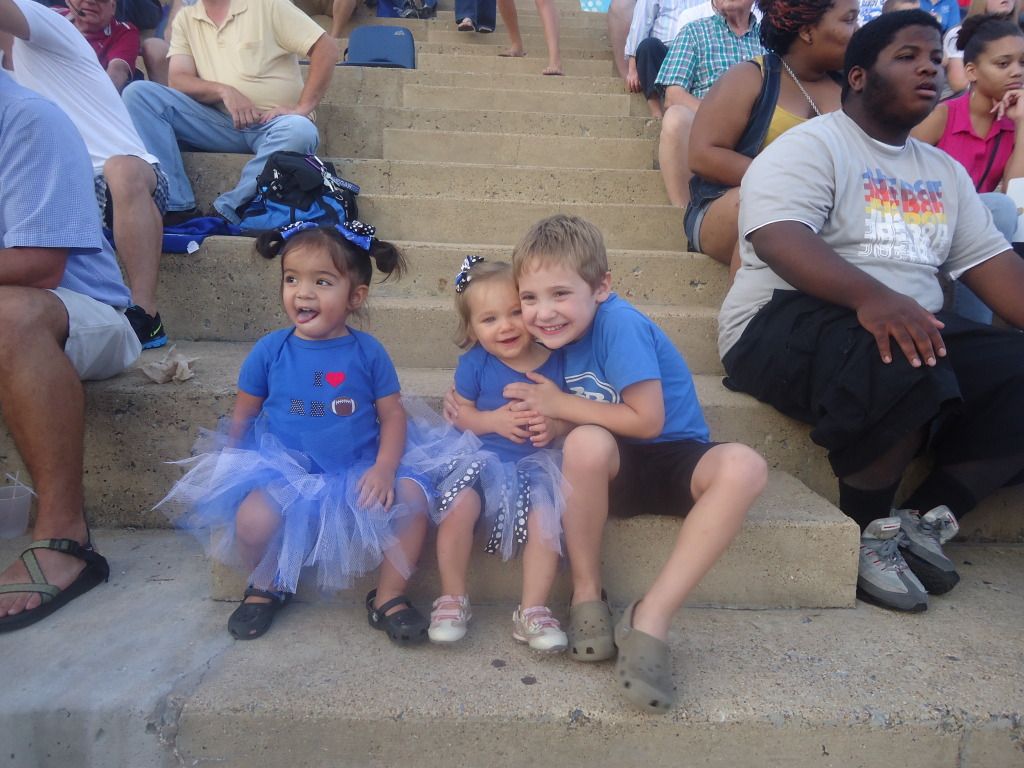 Friday night also became my exercise! Ms. Ansley ran me ragged around the bleachers. She is a cutie though all dressed in blue and white: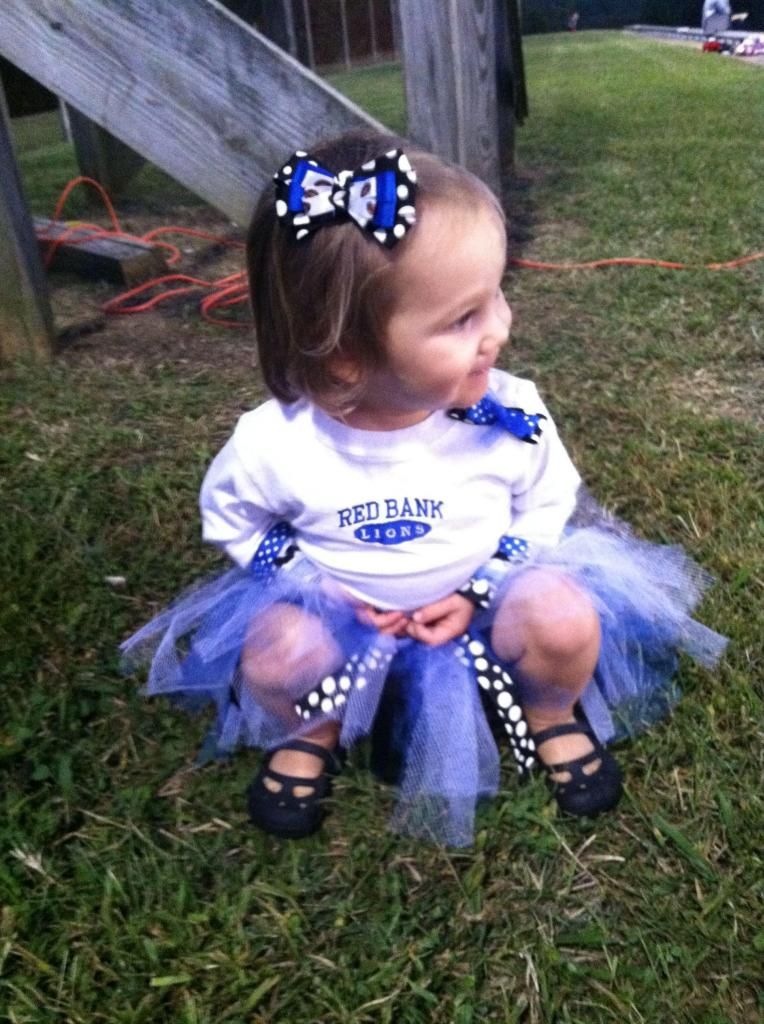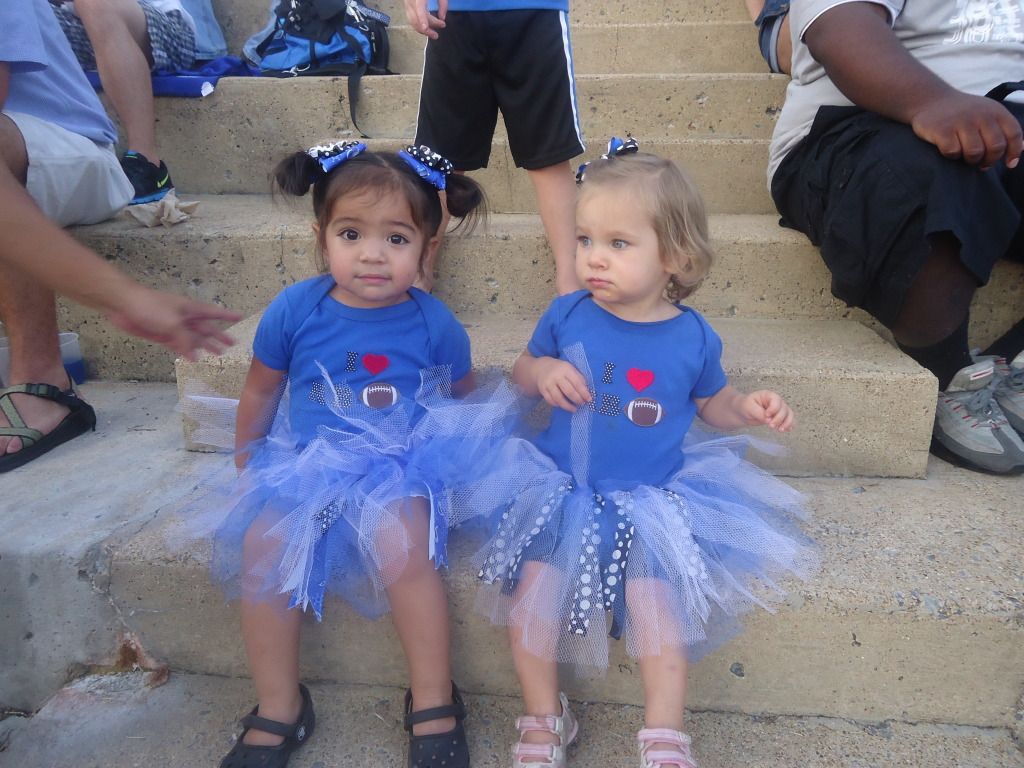 My friend Arlene (also the head coach's wife) made matching outfits for our girls.
Here we are with the Lion and a friend's son. Guess I should add that we had our ten year reunion this fall...and today is my birthday so I am feeling a little old!
And to add to the sentimental-ness of this year, this was also the end of our years at Red Bank football. Tyler decided to step aside just recently. We are still in limbo a little about it all. I still think he may coach a smaller venue especially if he doesn't get an assistant principal job. We just feel God has something else in store for us. Its hard not knowing exactly what that is but we are trusting in His plan.
We are looking forward to what's ahead. We know one thing: this spring will include baseball for a little boy!